Peloton released a new content platform and a free tier of its app that offers more than 50 classes. The brand behind the Peloton Bike+ and Tread, along with renowned trainers like Robin Arzón, Ally Love, and Cody Rigsby (to name a few), now offers an option for workouts you can easily take with you to the gym.
Appropriately named Peloton Gym, this platform offers "whiteboard" workouts—basically a plan for your strength session, including the moves and suggested reps or time for each exercise, but done at a do-it-yourself pace and execution. (The workouts look similar to Nike Training Club, another free option, for those who familiar with that app.)
While you won't get an instructor giving you cues and cheering you along, you do get pre-recorded videos for a form check. Your favorite trainers also curate the workouts, so you'll get their typical format, often featuring a warmup, circuits (multiple moves done in succession), supersets (two exercises performed back to back), EMOMs (every minute on the minute), or AMRAPs (as many reps/rounds as possible). You swipe to signify you completed a section and then move on to the next.
More From Bicycling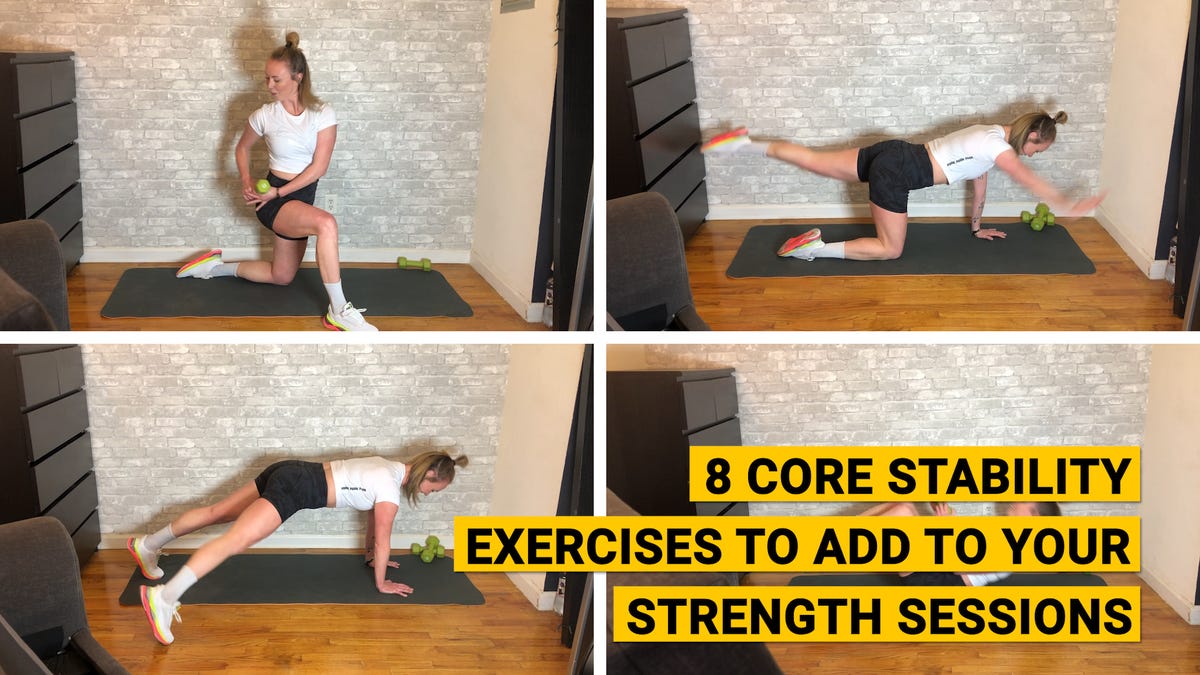 "Peloton offers something for everyone," Jess Sims, an instructor with Peloton who has created some of the new Gym workouts tells Bicycling. She compares these workouts to what you might tear out of a magazine and take with you to the gym. "It's eliminating all of your excuses… If you're on the road, if you're traveling, if you have a certain kind of equipment, if you don't have headphones, and you want to get a workout in at your own pace, or you want to skip around—now we have Peloton Gym."
Sims mentions this new feature (as with pretty much any new workout type on Peloton) comes at the request of members, though she says she's personally excited to use it while traveling and working out in hotel gyms. "Because we're in this kind of era where you don't always have to choose—you don't have to only work out at home or only work out [at] the gym. It's both and now, we're giving our members the luxury of choosing," Sims says.
I spent the past week testing out the workouts on the Gym page to bring you the pros and cons of this new feature. Here's what to know.
The Benefits of Peloton Gym
As a certified trainer myself and a fitness journalist who's tried out hundreds of apps and classes over my 15-year career, I can usually spot a good workout when I do one. And Peloton rarely disappoints, particularly when it comes to strength sessions.
The trainers pick a smart mix of moves—checking off multiple movement patterns (squat, lunge, push, pull), creative yet effective moves (they'll challenge you but aren't difficult just for show, like you might see in some IG workouts), and a balance of muscle groups. For example, if you follow one of their lower-body workouts, you likely won't only see squats on the menu (a more quad-dominant move) but likely deadlifts or glute bridges too (more glute-specific exercises), to balance out the lower body. Peloton makes simple feel fresh—and that's the best way to train.
Peloton Gym, in particular, offers streamlined workouts that focus on different body parts (upper, lower, core, total body), range in time from 10 to 60 minutes, and allow you to preview the moves before you begin, so you can see what will work best for your space, equipment, and your body. This makes it easy for you to do a quick 20-minute leg-focused routine after work or a ride, choosing one that works in some lateral movements or incorporates single-leg exercises to complement your time in the saddle. Or you can do a 10-minute core-centric workout as a warmup for your ride, getting your midsection muscles activated before you take on the miles.
What's nice about the Peloton Gym feature can also be its fault: It's on you to follow the plan as it's laid out. You don't have an instructor to take you along, which means you can go at a pace that works for you, sub in moves that don't feel right that day, and take the rest time you need. But that also means you have to hold yourself accountable to hitting each rep and set—and keeping track of those as you go.
Finally, let's be real: Most cyclists could probably use more strength training in their lives, and having a way to more seamlessly fit it into your schedule can help ensure you actually get the work done. As Sims says, "if you don't make time for wellness, then you have to make time for illness—or in this case, injury. And I would say when you don't strength train, you're really opening the door to a lot of injuries." If an app like Peloton gets you to pick up weights more regularly thanks to a mix of options, that's a win. And now that the brand has a free version (as compared to its previous lowest price point of $13 per month), that makes it even more accessible.
The Downsides of Peloton Gym
My biggest issue when trying out the workouts on Peloton Gym came up with timed exercises. The timer clock starts at the top of the workout and keeps running until the end. If you have a 30-second plank to complete, you need your phone in view so you can watch the clock. There's no countdown and you have to do mental math if you're starting that plank with, say, 2:17 already on the clock.
Also, while you get suggested reps and sets, rest breaks are up to you. And I, personally, prefer a little guidance on that. (I did ask Sims about this and she reiterated how this is just the first version of the feature and they'll update based on member feedback.)
It's also on you to keep track of your rounds—something that should be pretty easy when you're mindfully completing the workout, but it's not something you have to worry about with the regular Peloton video workouts, in which you just follow the leader.
While I was familiar with most moves in the workouts, if you're newer to strength training and have never done the exercises, it could take you longer to complete. Form matters when lifting weights, so it's important to check out the videos before you perform the moves—Sims suggested watching them all before you start, but at least at the top of a circuit is a good idea.
But watching videos isn't quite the same as hearing smart, actionable cues—and getting modifications for moves—from instructors in live workouts or, of course, getting one-on-one instruction from a personal trainer. (Also, the videos are pretty small if you're following on your phone.)
If you are new, Sims suggests not only studying the form in the videos, but going for light weights. "It's better to use lighter weight and really hone in on your technique and get better with your form so that you feel confident and comfortable adding more reps," she says. Don't be afraid to put down the weights and switch to bodyweight instead.
The Bottom Line on Peloton Gym
Peloton Gym coincides with a launch of new price tiers for Peloton:
Peloton Free, which includes more than 50 classes (including some on Peloton Gym) across 11 training modalities, with featured classes on rotation.
Peloton App One, for $13/month or $129/year, which gives you access to the complete library of classes, but you can only take three hardware-based classes (that's cycling, running, or rowing—the three machine workouts available through Peloton) per month.
Peloton App+, for $24/month or $240/year, which gives you unlimited access to everything, including special access classes.
The free option gives you a pretty good starting point for what Peloton has to offer. And if you want a trainer to write out your workout, but you're fine to tackle it on your own—or you just love going to the gym and using equipment like barbells and pull-up bars—the Peloton Gym might be just what you need to stay consistent with your strength training.

Deputy Editor, Health & Fitness
Mallory Creveling, an ACE-certified personal trainer and RRCA-certified run coach, joined the Runner's World and Bicycling team in August 2021. She has more than a decade of experience covering fitness, health, and nutrition. As a freelance writer, her work appeared in Women's Health, Self, Men's Journal, Reader's Digest, and more. She has also held staff editorial positions at Family Circle and Shape magazines, as well as DailyBurn.com. A former New Yorker/Brooklynite, she's now based in Easton, PA.